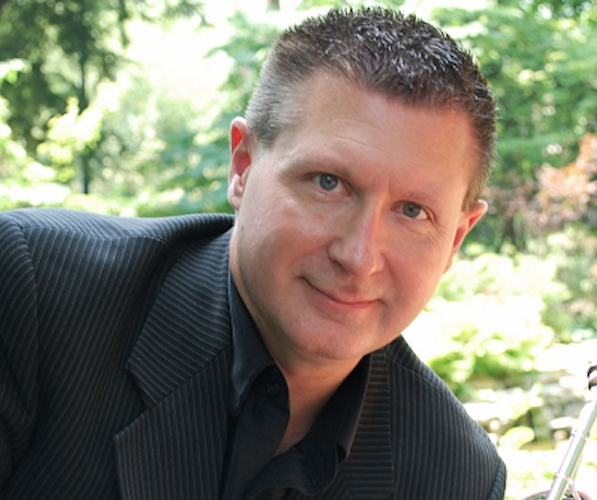 Mark Clodfelter
Board Member
Mark Clodfelter is a versatile performer of international acclaim and a Grammy-nominated recording artist. He was recently described by Classical Voice North Carolina as "…a stellar world-class trumpeter who's dazzling playing wowed the audience", as "warm toned" by the Lexington Herald Leader (KY), and "an exceptionally strong performer" by the International Trumpet Guild Journal. As a soloist, Mark has appeared in many of the world's finest performing venues throughout the United States, Germany, Austria, France, Switzerland, Italy, Ireland, Russia, Thailand, Greece, Australia, Brazil, Aruba, Croatia, the Czech Republic and the People's Republic of China.

Mark can be heard as Principal Trumpet of the Asheville Symphony Orchestra and the Trade Winds Recording Ensemble (Tamp Fl.). At home in a great array of styles, his commercial affiliations have included split lead with the DiMartino/Osland Jazz Orchestra and the Kentucky Jazz Repertory Orchestra. He is a member of Covalence, a chamber duo, with Rebecca Wilt, his wife, and renowned collaborative pianist. Mark has served as a member of the faculty of the InterHarmony International Music Festival in Arcidosso, Italy, as well as the Aruba Symphony Festival, and is currently on the faculty of the Tennessee Governor's School for the Arts.

Mr. Clodfelter has recorded extensively in styles ranging from classical to rock. He has also appeared with such headliners as Josh Groban, The Steep Canyon Rangers, The O' Jays, Gladys Knight, Mannheim Steam Roller, the Moody Blues, the Lettermen, Doc Severinson, Bob Mintzer, Frank Mantooth, Lou Rawls, Glen Campbell, and Ray Charles.

A dedicated educator, Mark is the Professor of Trumpet at the University of Delaware. During the past two decades, he also served as Professor of Trumpet at both the University of North Carolina - Greensboro and the University of Kentucky. In each case, his students continue to garner national and international recognition; winning coveted awards and professional placement. Additionally, he was Co-Conductor of the Blue Grass Area Jazz Ambassadors and the Central Kentucky Youth Jazz Orchestra. Mark entered collegiate teaching as Instructor of Trumpet and Director of Jazz Band at Mars Hill College. He was a member of the faculty of the prestigious Eastern Music Festival and has taught the Carolina Crown Drum and Bugle Corps. Mark was a founding member of the Giannini Brass and has held positions with the Greensboro Symphony, Orchestra Kentucky, the North Charleston Pops, the Western Piedmont Symphony, the Salisbury Symphony, the Greenville (SC) Symphony and the Eastern Philharmonic Orchestra.

Mr. Clodfelter holds a Bachelor of Music Education Degree from Lenoir-Rhyne University and a Master of Music Degree from the University of North Carolina School of the Arts.

Mark Clodfelter is an S.E. Shires Performing Artist and plays Pickett Brass custom mouthpieces.