It is a privilege and an honor to bring the 2024 National Trumpet Competition to Texas A&M University-Kingsville!
Dates: Saturday, March 9 - Monday, March 11
The Texas A&M University-Kingsville School of Music is housed within the new state-of-the-art, 100,000 sq foot music facility that features outstanding acoustics, the latest in technology, beautiful performance spaces, interactive rehearsal halls, and many other rooms for music and learning. There is a 475-seat performance hall, 100-seat recital hall, four large rehearsal halls for band, orchestra/mariachi, choir and jazz, three chamber rehearsal halls, a percussion suite, 40 student practice rooms, five classrooms, computer lab, electronic keyboard lab, and a recording studio and suite. The facility opened in 2020 and has already hosted international music conferences. We cannot wait for all of you to join us in this culturally unique area of South Texas.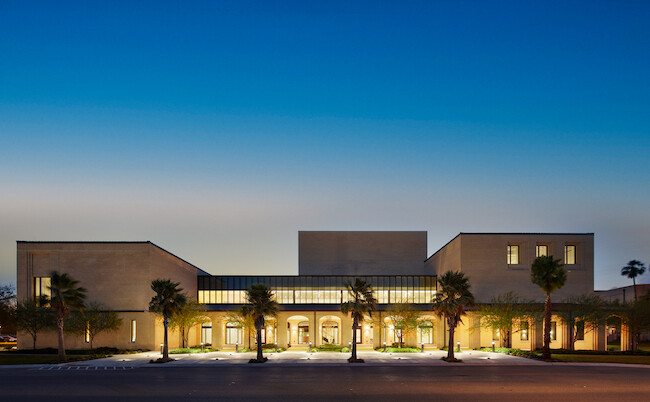 School of Music Building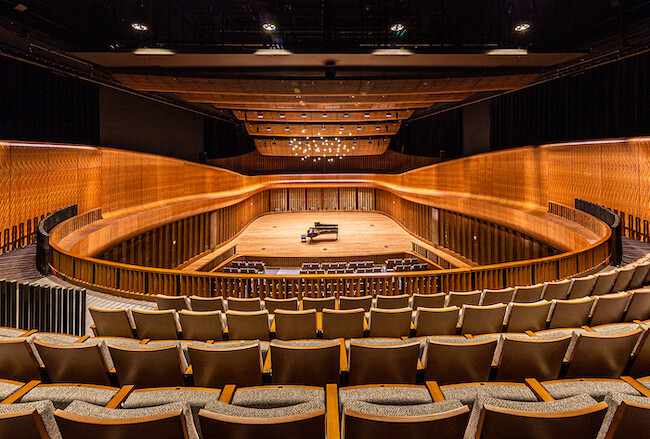 Concert Hall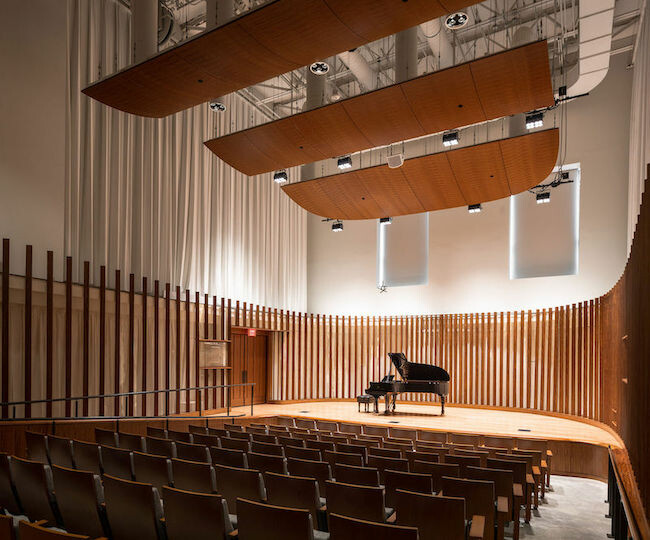 Recital Hall
For more information, please visit: https://www.tamuk.edu/artsci/departments/musi/index.html