HOUSTON SYMPHONY TRUMPET SECTION

CATHERINE McMICHAEL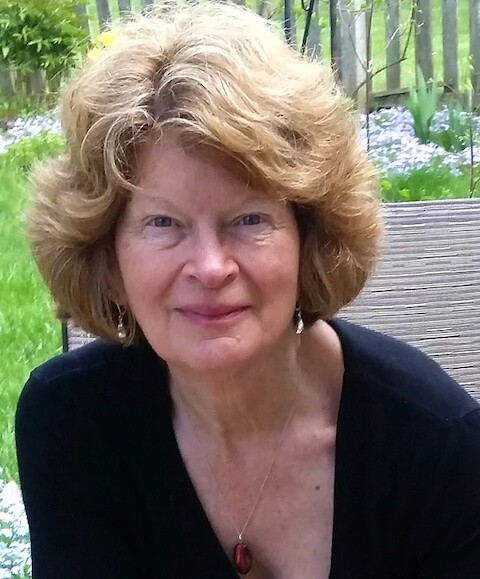 Catherine McMichael, pianist, is a composer, arranger, performer, teacher, coach, clinician and founder of Camellia Music, which publishes much of her music. Her degrees from the University of Michigan are in piano performance and chamber music. Performing, composing and teaching comprise her professional musical life in Saginaw, Michigan. She is the pianist for the Saginaw (MI) Bay Symphony Orchestra and Ann Arbor based River Raisin Ragtime Revue, co-directs the Bay City based Bijou Theatre Orchestra, and accompanies the Saginaw Choral Society. Her compositions are represented by six publishers and appear on recordings made and programs presented world-wide by orchestras, bands, choirs, handbell and chamber ensembles of all types, soloists on many instruments and voice, performed by professional touring artists, college professors and students, avid amateurs and young musicians.
Catherine's numerous compositions span a diverse range of styles, from neo-romantic symphonic works to eclectic mixed ensembles. Five of her works for flute have won the Best Newly Published Music award from the National Flute Association. Many of her works have premiered at international music festivals. She is also a prolific arranger for several publishers and many individuals who request her special stylistic flair.
Her commitment to making chamber and ensemble music available to the young musician has inspired her to compose and publish pieces for piano solo and duet, strings, flute, harp, and handbells, many of which appear on the National Federation of Music Teachers' recommended repertoire list. She's the author of a piano method, Making Music My Own, and the very popular Triolets, which are violin and cello parts written to accompany hundreds of pieces of standard piano repertoire, including much of the Suzuki piano repertoire.
Catherine is available for commissions on any instrument or voice, for either original compositions or arrangements.
ERIK MORALES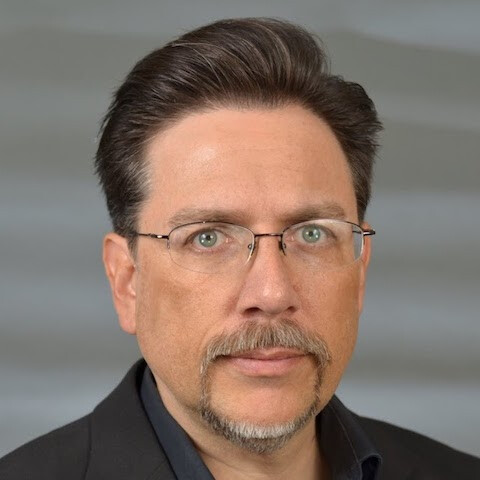 Erik Morales is an American composer, conductor and trumpeter. He has composed best-selling music for many types of genres including classical, jazz, commercial. With over one hundred and fifty publications his musical works encompass a large variety of styles and settings, including works for wind, orchestral, jazz and chamber ensembles and have been part of featured performances across the globe. He studied composition at Florida International University, and completed his bachelor's degree at the University of Louisiana, Lafayette in 1989.
His composing career began shortly after graduation from high school in south Florida when his former band director offered to pay him to arrange music for the marching band (1985). This inevitably led to more music arranging jobs and would open doors to the educational music publishing industry. In 2002 Mr. Morales signed an exclusive contract with the FJH Music Company for his educational wind and string works. With trumpet as his primary instrument, Mr. Morales has made a substantial contribution to the trumpet music repertoire. As a performer Mr. Morales was a finalist in the 1990 International Trumpet Guild solo competition which features the brightest young trumpeters in the world.
Mr. Morales is an outspoken advocate of music education in our schools and community. In 2016 he was inducted into the Louisiana Association for Jazz Education's Hall of Fame and was presented a lifetime achievement award for dedication, support, advancement and continuance of jazz education in the state of Louisiana. In 2020 Mr. Morales was appointed musical director of the newly formed Covington Concert Band and currently is conductor of this community-based music project. In 2022 he was instrumental in forming the Northshore Music Alliance, a non-profit organization with the goal of promoting concert and jazz music in the Northshore region of Southeastern Louisiana. Mr. Morales currently serves as president of that organization. Also, in 2022, Mr. Morales was awarded "Musical Artist of the Year" at the 16th annual St. Tammany President's Arts Awards. Mr. Morales is currently a member of the American Society of Composers, Authors and Publishers (ASCAP), Jazz Education Network (JEN) and the International Trumpet Guild (ITG).
Currently, Mr. Morales maintains an active composing, performing and conducting schedule. Mr. Morales' works are published by The FJH Music Company, Inc. and Alfred Publishing. All of Mr. Morales' trumpet and chamber music editions are self-published and are available exclusively through MoralesMusic.com.
DR. WILLIAM STOWMAN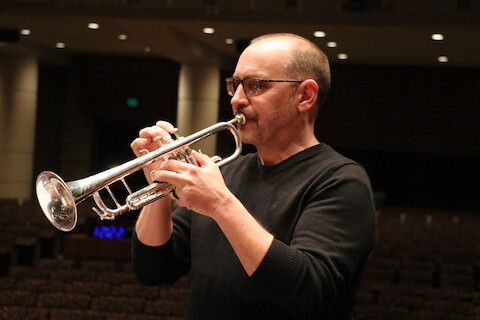 Crystalline clarity of tone and impeccable legato are words used by Fanfare Magazine to describe the trumpet playing of William Stowman. His three solo recordings, Parable (Mark Records), A Timeless Place(Klavier), and A Matter of Seconds (Mark Records), have all met with positive critical acclaim.
Bill has enjoyed an extensive career as a trumpet performer and teacher. As Professor of Trumpet and Co-Chair of the Department of Music at Messiah University in Mechanicsburg, PA, he teaches trumpet, directs the Jazz Ensemble, and conducts the Trumpet Ensemble. Additionally, he hosts a podcast called The Open Bell with colleagues Joey Tartell and Bryan Appleby-Wineberg. He is the Founder and Musical Director of BrassCross, a unique ensemble comprised of faculty and students from Messiah University who recently released a recording of the antiphonal music of Gabrieli titled Luminosity. He has performed and recorded with The Keystone Wind Ensemble, The North Texas Wind Symphony, The Philadelphia Brass, The Lexington Philharmonic (KY), and The San Angelo Symphony (TX.)
As a composer, Bill has written for trumpet ensemble, wind band, and solo trumpet. His 26 Contemplative Studies is intended to inspire informed musicianship through melodic studies and poetry. It is a collection of original poems and etudes written by Dr. William Stowman to help students infuse inspired thought into their music making.
A student of renowned trumpet pedagogue Keith Johnson, Bill holds the DMA in Trumpet Performance from The University of North Texas. He earned the MA and MMed from Eastern Kentucky University as a student of Kevin Eisensmith. His bachelor's degree in Music Education is from Indiana University of Pennsylvania where he studied with Dr. William Becker.
Bill is a proud S.E. Shires artist.